Familia Mares baptism!
Hey Everyone!
This week was an incredible week! The Mares family was baptized yesterday after our church services and it was awesome! My companion and I bought water dye stuff to make the water look really blue like in all the pictures and it looked so cool!! Tried to get a picture but it doesn´t do it justice!! That´s a fast fix for gross local water!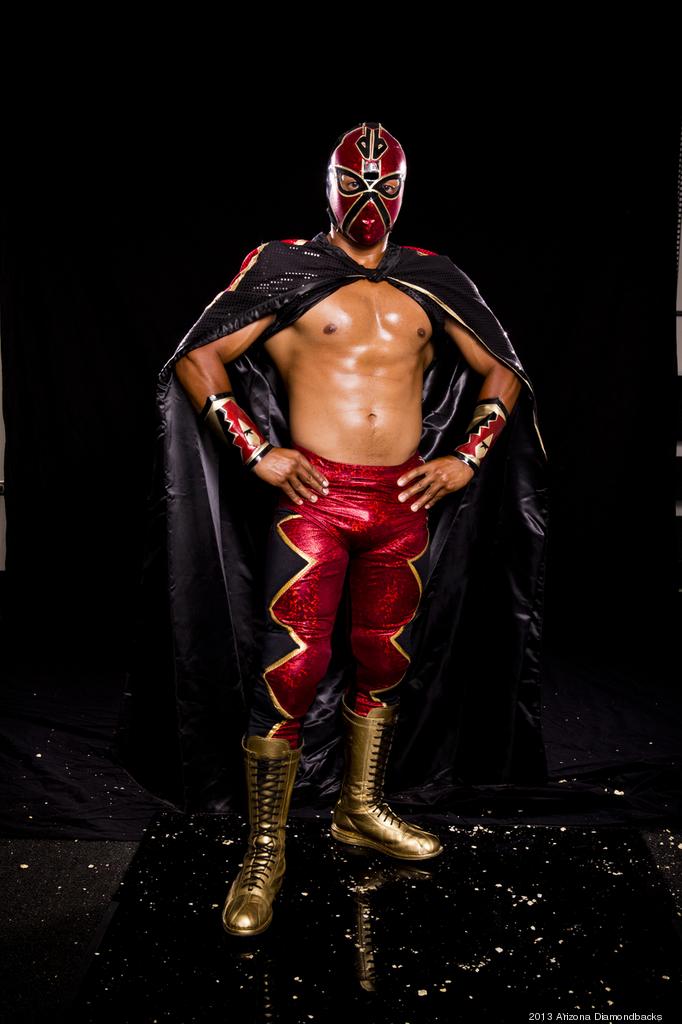 Mexican Luchador from the web
My companion baptized Jose, I baptized Claudia, and the Bishop baptized the two little girls, Daniela and Michelle. They were all so excited!! They were beautiful baptisms.
We just started teaching a family that the missionaries were visiting a while ago and they are so great! The dad is a luchador, like straight up Nacho Libre. It´s him, his wife, and his little boy named Axel. By little boy I mean 8 years old, you all know what that means! We are working with them to be baptized this month, pray for Fernando, Silvia, and Axel please!
We had a zone class this week that was really awesome! We got everyone pumped on how we are gonna have a lot of success if we are obedient. Obedience gives us faith, faith makes miracles. That is what wer are going for!
Well the church is true I love you all so much!
Elder Davies

P.S. Last week Luis and Gloria from Allende (my last area) were baptized! I sent pictures, hope you enjoy them! Love you all!